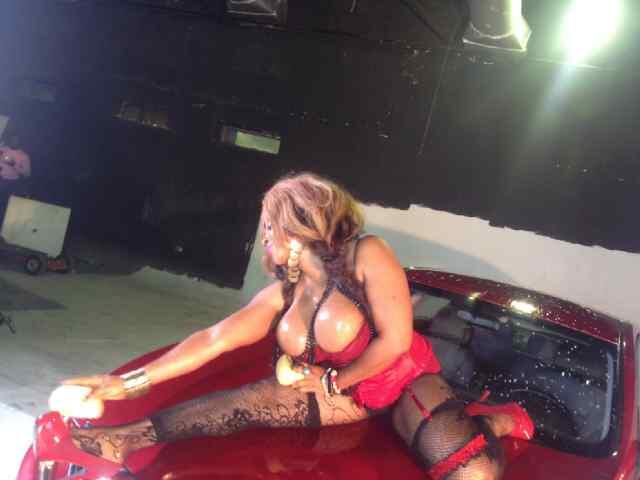 Whenever the name Cossy Orjiakor is mentioned, the first question that comes to people's mind is, what has she done this time?

The controversial actress, who also sings, opens up to JOAN OMIONAWELE Of Saturday Tribune on various scandals trailing her, private life and dreams. Excerpts

You are one of the big girls in Lagos now, talking about your mansion in Lekki?It's not a big mansion, it's just a small quiet and comfortable place

If you were not an actress, what would you have become
I really don't know, I would have been married with lots of kids to one man.

There are so many scandalous reports about you, how do you feel when you read many of them?
I have the mind of a child, I also try to ignore negative comments and I try to keep off people that have negative vibes, by surrounding myself with happy people, I don't get easily embarrassed.



So many people think so many things of Cossy? can you tell us something that we don't know about you?
Hmmm! I only want people to know what I want them to know.



So those crazy things you do are done on purpose?
I am a very fun loving person and I love my boobs so much, so if I take a picture of myself and post it online, I don't see any problem with that. People have been seeing these boobs for ages, I don't know why it is still a big deal, by now they should have stopped talking, I don't know why they haven't. I like keeping myself happy and I also get crazy with my friends. For instance, last week was my birthday party and I had my party at five different clubs.


Let's talk about the story about you being engaged some weeks ago. Was it true or was that just Cossy in her usual manner of luring the public?
No, it just happened, I just met the person and he went on his knees to propose..


So you are really engaged?
No, I am not engaged. I think it was a kind of stunt pulled by the person, it was a joke, we were talking about Nikki Minaj's engagement when he just got on his knees, It wasn't even a diamond ring.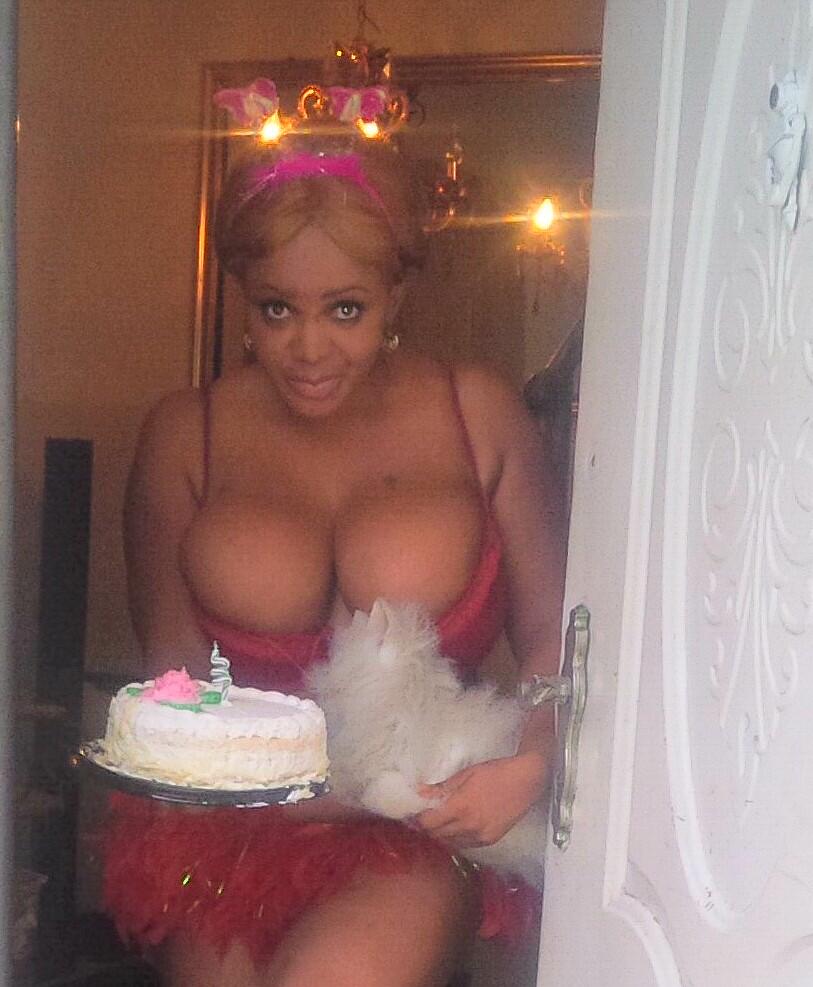 What actually attracts a man to you?
A lot of things...but right now, I can't really tell


What would you describe as your saddest moment in life?
When I lost my brother and sister.. and then at a point, a press man wanted money from me and when I did not give him money, he went to publish some false stories about me sleeping with dogs and the producer also said that it was not a movie.
It was really hard for me and my parents then.

You also released a picture of Denrele and your boobs, what was that about?Denrele is a very busy person and I happened to run into him and since it was my birthday party, I decided to do a boob picture for him with an imaginary birthday candle, and he blew it and that was it.
In a related Development, the sultry actress has upped her ante as she is set to hit another gold mine with her endowment

The actress was reported to have agreed to a deal to insure her bloated mammary glands for a whooping $1.6million amounting to N256million.

The deal according to source, was introduced to her by an American friend who also dragged Enhanced Silicon Inc. responsible for insuring breasts of famous foreign celebrities into the deal. The company, which insured the bosóms of Pamela Anderson and Dolly Parton agreed to the deal just before Cossy's recent birthday bash, where she displayed her endowments for the world to see. The booby actress will be travelling to Los Angeles in two weeks to sign on the dotted lines. "I specifically asked for $1.6 million," Cossy was quoted as saying.

As part of the deal awaiting her signature, there will be limits on how many men and women who would touch her bósoms each month.

Also, the bósoms have all been given names and must now be treated as people in future movie roles. That means that Enhanced Silicon Inc. will determine how much a movie producer will pay each bosóm for an appearance in a movie. "The downside of the deal is that I may get dressed', Cossy added.

Cossy seems pretty excited about the deal as sources maintained that each of the endowment will be named and anyone who prefers to touch will have to pay for it just as Enhanced Silicon Inc. will henceforth, decide the amount producers will pay per breast, for appearance in a movie